Welcome to our website.  We hope you find it helpful, and easy to navigate.  If you wish to print any of the pages within the main site, look for the "Printer Friendly Page" link.  By clicking this link, you will go to a page with only the text, allowing for easy printing and ink savings.
Many of the forms to download are in Adobe Acrobat format.  You will need to download this program and install it in order to view the documents.  These documents will be called PDF files.  Click the Acrobat Reader graphic on the left bottom of any page to download this program for free.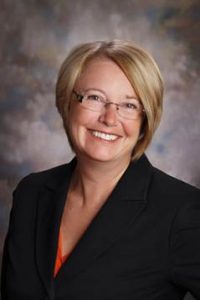 The Clerk of Courts has two main divisions – the legal office and the title office. Huron County is fortunate to have an outstanding staff at the clerk's title and legal offices. This fine team places a top priority on customer service. It is apparent that our mission is to provide prompt, friendly, accurate service to each of our customers.  The Clerk's "team" is dedicated to doing what is best for Huron County.
The duties of the Clerk's Legal Office are to process and preserve the pleadings for all civil, felony criminal, and domestic relations cases of the Huron County Common Pleas Court. Appeals cases to the 6th District Court from the county are filed through this office. Located on the second floor of the courthouse, with hours 8 – 4:30 Monday through Friday, the Clerk's legal office also serves as a passport agent, records notary commissions and oaths of office, accepts bonds and assists with petit and grand jury records.
The Title Office issues certificates of title for cars, trucks, motorcycles, trailers, mobile homes, boats and motors. The county title office is located at Shady Lane in Norwalk, and is open Monday through Friday 8:00 – 4:30 and 8:00 to noon on Saturday. The office is part of the statewide computer-linked Automated Title Processing System (ATPS).
Annually, the Huron County Clerk's offices collect and disburse county fees and state tax monies totaling almost 9 million dollars. It is essential that the offices maintain accurate accounts and collections records. During these tight economic times, the offices are doing more with less – more documents are being processed with a reduced budget and downsized staffing. In addition to cost cutting efforts, the clerk's office is now bringing federal contract dollars into the county's general fund.